Order of Service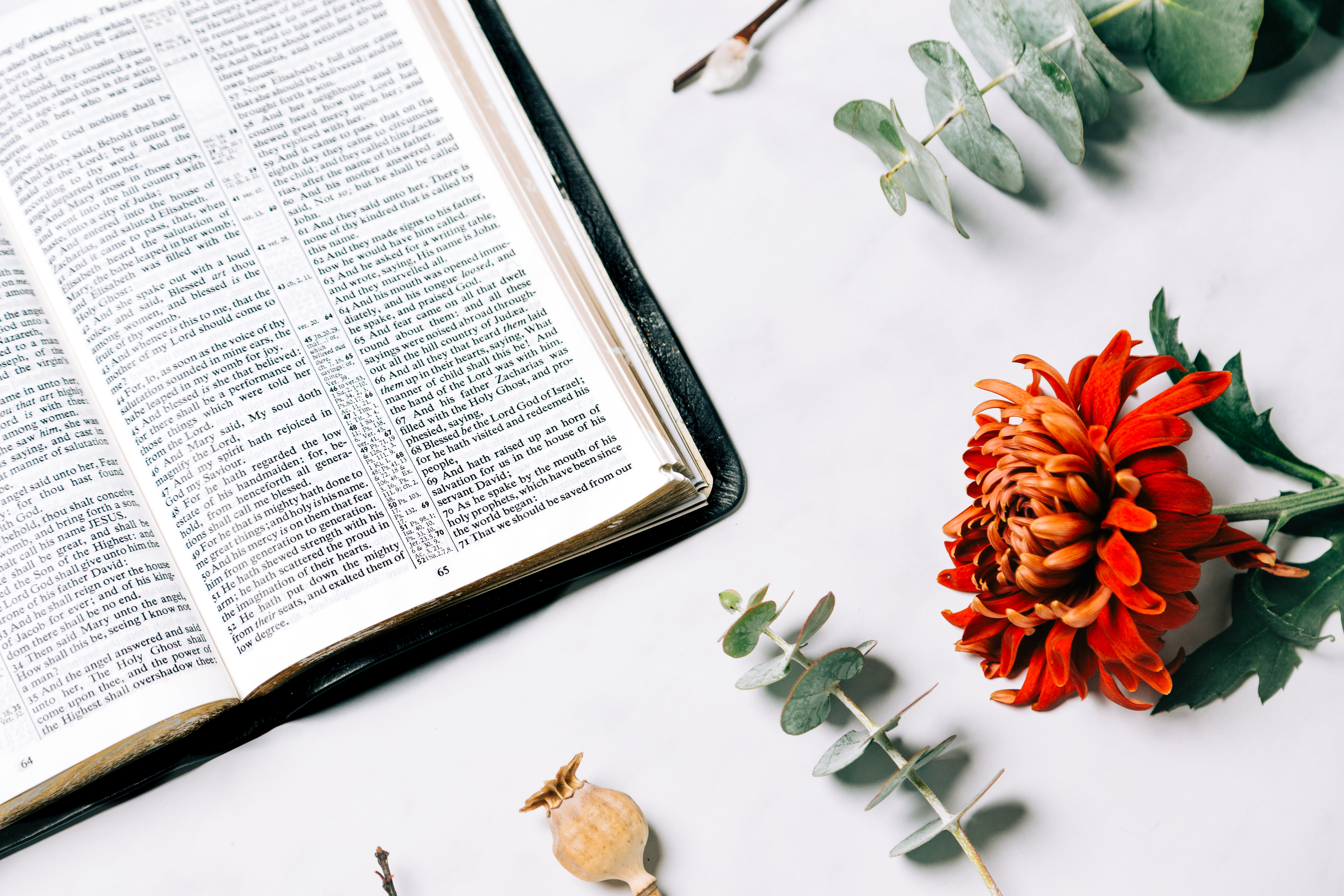 9th May 2021
Monday 7pm-8pm: Sermon Discussion Zoom Meeting
Monday 8pm-9pm: Elders and Deacons Meeting
Wednesday 7:15pm-8pm: Zoom Prayer Meeting
Wednesday 8pm-9pm: Dreamer Team Meeting


For following songs: CCLI License Nr. 2251540
Blessed Be Your Name
Verse 1
Blessed be Your name
In the land that is plentiful
Where Your streams of abundance flow
Blessed be Your name
Verse 2
Blessed be Your name
When I'm found in the desert place
Though I walk through the wilderness
Blessed be Your name
Pre-Chorus
Ev'ry blessing You pour out I'll
Turn back to praise
When the darkness closes in Lord
Still I will say
Chorus
Blessed be the name of the Lord
Blessed be Your name
Blessed be the name of the Lord
Blessed be Your glorious name
Verse 3
Blessed be Your name
When the sun's shining down on me
When the world's 'all as it should be'
Blessed be Your name
Verse 4
Blessed be Your name
On the road marked with suffering
Though there's pain in the offering
Blessed be Your name
Bridge
You give and take away
You give and take away
My heart will choose to say
Lord blessed be Your name
Knowing You
Verse 1
All I once held dear built my life upon
All this world reveres and wars to own
All I once thought gain I have counted loss
Spent and worthless now compared to this
Chorus
Knowing You Jesus knowing You
There is no greater thing
You're my all You're the best
You're my joy my righteousness
And I love You Lord love You Lord
Verse 2
Now my heart's desire is to know You more
To be found in You and known as Yours
To possess by faith what I could not earn
All surpassing gift of righteousness
Verse 3
Oh to know the pow'r of Your risen life
And to know You in Your sufferings
To become like You in Your death my Lord
So with You to live and never die
Acts 15:22-35
The Council's Letter to Gentile Believers
22 Then the apostles and elders, with the whole church, decided to choose some of their own men and send them to Antioch with Paul and Barnabas. They chose Judas (called Barsabbas) and Silas, men who were leaders among the believers. 23 With them they sent the following letter:
The apostles and elders, your brothers,
To the Gentile believers in Antioch, Syria and Cilicia:
Greetings.
24 We have heard that some went out from us without our authorization and disturbed you, troubling your minds by what they said. 25 So we all agreed to choose some men and send them to you with our dear friends Barnabas and Paul— 26 men who have risked their lives for the name of our Lord Jesus Christ.27 Therefore we are sending Judas and Silas to confirm by word of mouth what we are writing. 28 It seemed good to the Holy Spiritand to us not to burden you with anything beyond the following requirements: 29 You are to abstain from food sacrificed to idols, from blood, from the meat of strangled animals and from sexual immorality. You will do well to avoid these things.
Farewell.
30 So the men were sent off and went down to Antioch, where they gathered the church together and delivered the letter. 31 The people read it and were glad for its encouraging message. 32 Judas and Silas, who themselves were prophets, said much to encourage and strengthen the believers. 33 After spending some time there, they were sent off by the believers with the blessing of peace to return to those who had sent them. [34] 35 But Paul and Barnabas remained in Antioch, where they and many others taught and preached the word of the Lord.
Sermon Notes
This morning we are going to consider the Council of Jerusalem's letter to the first Gentile Christians in Antioch. The letter explains to the Gentile church how they can and should relate with their Jewish brothers and sisters. In order for us to understand it's context, we need to have a look at what the law was about and how it was misunderstood by these early Christians.
1. The law never had the power to save.
The early church began as a Jewish movement, and for the first 15-20 years the early Christians continued with their Jewish worship and customs. The early church was greatly influenced for good and bad by their Jewish beliefs, especially in their understanding of the Law of Moses.
From about 165 years before Jesus, until the start of the early church, the Pharisee movement was very influential in Jewish life and culture. This in turn, caused a wrong understanding of the Law of Moses to develop.
The people of Jesus' day began to believe that the law could save them. For example if you were to read the story that Jesus told about the Pharisee and the tax collector in Luke 18:9-14 you can see how the Pharisees believed and taught that righteousness was obtained by keeping the law. The problem is, that the law was never about salvation. In fact the law was given to people who had been chosen by God.
If you look at the context in which the law was given it is very clear that it was given to a people who were already the people of God. They received the law because they were God's people not to become God's people.
Look at these verses.
"Then Moses went up to God and the Lord called to him from the mountain and said, "This is what you are to say to the descendants of Jacob and what you are to tell the people of Israel: 'You yourselves have seen what I did to Egypt, and how I carried you on eagles' wings and brought you to myself. Now if you obey me fully and keep my covenant, then out of all nations you will be my treasured possession. Although the whole earth is mine, you will be for me a kingdom of priests and a holy nation.'These are the words you are to speak to the Israelites." Exodus 19:3-6
And God spoke all these words: "I am the Lord your God, who brought you out of Egypt, out of the land of slavery. Exodus 20:1-2
The law was given after redemption. It was given to those who were God's people.
2. We must not have a one size fits all understanding of the law.
The problem is that because in the New Testament we get negative statements about the Law of Moses we have created a false dichotomy in our thinking. So we think in terms of 'law and grace' as if they are opposed to each other, but they are not.
For example Paul says in Romans 7:6-7
'But now we are released from the law, having died to that which held us captive, so that we serve not under the old written code but in the new life of the Spirit. Then he says in verse 12 'Wherefore the law is holy, and the commandment holy, and just, and good.'
At times Paul speaks negativity and positively about the law. When he speaks negativity he is addressing peoples misunderstanding and misapplication of the law fully.
3. As Christians we are to keep the intention of the law not the letter of the law.
When you scratch beneath the surface of the law, you will discover that it was given to cultivate a love for God and for others.
For example Romans 13:8 'Owe no one anything, except to love each other, for the one who loves another has fulfilled the law.'
Galatians 5:14 'For the entire law is fulfilled in keeping this one command: "Love your neighbour as yourself."
'One of them, an expert in the law, tested him with this question:"Teacher, which is the greatest commandment in the Law?" Jesus replied: "'Love the Lord your God with all your heart and with all your soul and with all your mind. This is the first and greatest commandment. And the second is like it: 'Love your neighbour as yourself.' All the Law and the Prophets hang on these two commandments." Matthew 22:35-4.
Let me illustrate:- Deuteronomy 22:8 says "When you build a new house, you must build a railing around the edge of its flat roof. That way you will not be considered guilty of murder if someone falls from the roof.'
Does this law apply to us today? No and yes. Our roofs are not usually flat, therefore we don't spend time on the roof. However, the principle behind the law applies, we need to go out of our way to protect others and keep people safe.
Paul even says that to live a Spirit filled life is to fulfil the law 'For God has done what the law, weakened by the flesh, could not do. By sending his own Son in the likeness of sinful flesh and for sin, he condemned sin in the flesh in order that the righteous requirement of the law might be fulfilled in us, who walk not according to the flesh but according to the Spirit'. Romans 8:3-4.
Lets have a look at the passage. Acts 15 v 22-35.
I don't know about you, but this feels like a very strange passage, it can almost seem irrelevant or disconnected. Some of the prohibitions like 'Don't eat meat offered to idols, abstain from strangled meats, and blood,' have the appearance of being unrelated to our time and culture. Furthermore if you were to give advice to young Christians and give them a list of priorities would you give them these rules? Abstaining from sexual immorality is understandable, but, 'Don't eat meat offered to idols, abstain from strangled meats and blood?
It is interesting the wording of James in the letter to the Gentiles. 'It seemed good to the Holy Spirit and to us not to burden you with anything beyond the following requirements.'
'It seem good to the Holy Spirit.' The implication being that the Holy Spirit approves of these restrictions. It is significant that they are recorded three times in the Book of Acts, twice in chapter 15 and in Acts 21:25.
So how are we understand these laws?
What is the connection between the law and the four prohibitions that the church in Jerusalem placed upon the Gentiles?
We are told that they did not want to burden the Gentiles with the weight of the law, so it seemed good to them and the Holy Spirit that they should fulfil these four prohibitions. On the surface, some of them seem strange to us, however, if you were to lift the lid off them and look a bit deeper into them, they appear to be consistent with the intention of the law.
1.Don't eat meat offered to idols.
If I were to ask you if you eat meet offered to idols you would probably say of course not. So let ask the same question but in a different way. Have you ever resorted to idolatry to feed a hunger inside you? It is fascinating that in Colossians 3:5 Paul defines greed as idolatry. Idolatry is our attempt to satisfy legitimate needs outside of God. Idolatry is the deliberate turning from God to someone else or something else to meet our needs and make us feel better about ourselves. Idolatry is driven by desire to satisfy or medicate our deepest longings by replacing God. This morning I want you to imagine if your Idol could speak honestly to you, he might say something like this:-
'Hello I am an Idol. Don't be afraid, it's just me. I notice you're turned off by my name 'Idol'. It's okay. I get that a lot. Allow me to rename myself. I'm your family, or your bank account, or your sex life, or the people who accept you, or your career, or your self-image, or your ideal spouse or your law-keeping. I'm whatever you want me to be. I'm what you think about while you drive on the motorway. I'm your anxiety when you lay your head on the pillow. I'm where you turn when you need comfort. I'm what your future cannot live without. When you lose me, you're nothing. When you have me, I'm the centre of existence. You look up to those who have me. You look down on those who don't. You're controlled by those who offer me. You're furious at those who keep you from me. When I make a suggestion to you, you're compelled. When you cannot gratify me, I consume you. No—I cannot see you, or hear you, or speak back to you. But that's what you like about me. No—I am never quite what you think I am. But that's why you keep coming back. And no—I don't love you. But I'm there for you, whenever you need me. What am I? I think you know by now. You tell me' Nicholas McDonald.
2. Abstain from strangled meet and blood.
Here again we have another strange prohibition.
Many commentators have concluded that this decree was designed to make it possible for Jewish and Gentile Christians to fellowship together without requiring the Jewish Christians to compromise their purity customs. I don't think the reason for this decree was solely about table fellowship, as it hardly covers the kosher laws. What about pork, shellfish, and meat with milk? It is unlikely that Gentiles would know all the Jewish table-fellowship rules. In fact, nothing prevent Gentiles and Jews having a common meal —- if the Jews do the cooking.
Here again this prohibition contains a broader principle. These Gentiles needed to learn to put the needs of others before their own appetites and taste. This was about adopting a lifestyle that showed a loving respect towards others. To make this just about the food we can or cannot eat is to miss the point.
Some scholars believe that the eating of strangled meet and the drinking of blood was part of a pagan ritual. Paganism at it's essence is a consumerised religion that made the worshipper the centre of his universe. These Gentiles needed to learn to step away from this old way of worshipping and living in order to value and embrace others in the body of Christ.
3. Abstain from sexual immorality
The last prohibition may seem more straight forward, but it deals with the very core of our being. One of the most powerful and dominant drives that most people have is their sex drive. Our sex drive is a God given desire that expresses our need for acceptance and intimacy. However, the only place where our need for acceptance and intimacy through a physical relationship can be legitimately met, is in the context of a loving marriage between a man and his wife, who continually cherish and tenderly encourage each other.
The Greek word for sexual immorality, porneia is a sin that includes a wide range of illicit sexual activity. The word can refer to prostitution, sexual intercourse outside of marriage, paedophilia, promiscuity, homosexuality, lesbianism, incest, premarital sex and bestiality.
Life in the Roman Empire encouraged sexual immorality, it was seen as a harmless sexual outlet for the married man.
If a man had sex with prostitutes before marriage, he could still be counted a virgin. If he had sex with prostitutes during marriage, it was not considered adultery. So this law to abstain from sexual immorality would have had a radical impact on the world-view and lifestyle of these Gentiles.
We may not be able to identify with the lax sexual ethics of the Greek/Roman world. However, it is very easy to develop a promiscuous heart of a pagan. Sexual purity is first and foremost a heart issue.
This brings us back to the law of Moses and Jesus' understanding of it. Listen to what Jesus said, "You have heard that it was said, 'You shall not commit adultery.'But I tell you that anyone who looks at a woman lustfully has already committed adultery with her in his heart, Matthew 5:27-28.
Sexual purity is a heart issue that requires us to be self aware, we need to recognise what is going on in our hearts, and be self-controlled. We are responsible as to how we manage our sexual desires.
Conclusion
We have covered a lot ground this morning, there are things we need to think about. There is one verse that could sum up the message for this morning.
'For he chose us in him before the creation of the world, to be holy and blameless in his sight. Ephesians 1:4.
Chosen to be holy! WOW
The Heart Of Worship
Verse 1
When the music fades all is stripped away
And I simply come
Longing just to bring something that's of worth
That will bless Your heart
Pre-Chorus
I'll bring You more than a song
For a song in itself is not what You have required
You search much deeper within
Through the way things appear
You're looking into my heart
Chorus
I'm coming back to the heart of worship
And it's all about You all about You Jesus
I'm sorry Lord for the thing I've made it
When it's all about You all about You Jesus
Verse 2
King of endless worth no one could express
How much You deserve
Though I'm weak and poor all I have is Yours
Ev'ry single breath
At The Foot Of The Cross
Verse 1
At the foot of the cross
Where grace and suff'ring meet
You have shown me Your love
Through the judgment You received
And You've won my heart
And You've won my heart
Chorus
(Now I can) trade these ashes in for beauty
And wear forgiveness like a crown
Coming to kiss the feet of Mercy
I lay ev'ry burden down
At the foot of the cross
Verse 2
At the foot of the cross
Where I am made complete
You have given me life
Through the death You bore for me
And You've won my heart
And You've won my heart
Chorus
(Now I can) trade these ashes in for beauty
And wear forgiveness like a crown
Coming to kiss the feet of Mercy
I lay ev'ry burden down
At the foot of the cross
Interlude
And You've won my heart
And You've won my heart
Chorus
(Now I can) trade these ashes in for beauty
And wear forgiveness like a crown
Coming to kiss the feet of Mercy
I lay ev'ry burden down
At the foot of the cross
How Great Is Our God
Verse 1
The splendor of the King
Clothed in majesty
Let all the earth rejoice
All the earth rejoice
He wraps Himself in light
And darkness tries to hide
And trembles at His voice
And trembles at His voice
Chorus
How great is our God
Sing with me
How great is our God
And all will see how great
How great is our God
Verse 2
And age to age He stands
And time is in His hands
Beginning and the End
Beginning and the End
The Godhead three in one
Father Spirit Son
The Lion and the Lamb
The Lion and the Lamb
Bridge
Name above all names
Worthy of all praise
My heart will sing
How great is our God