WhizzKidz
WHIZZKIDZ 2022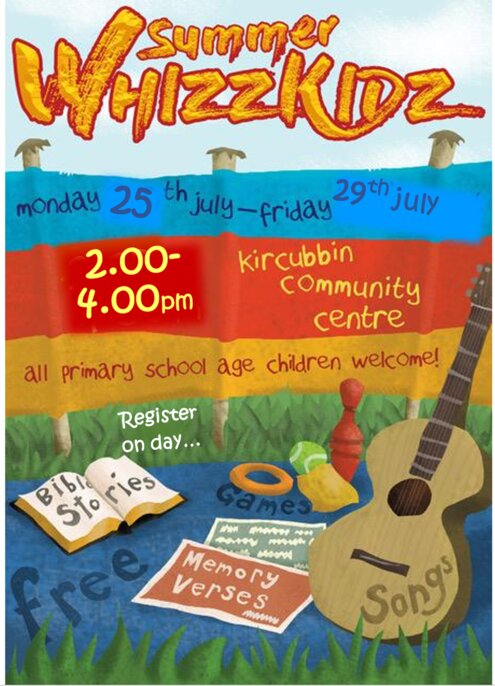 Dear WhizzKidz,
We plan to be back this summer!! At the Community Centre 25th-29th July 2022 - we look forward to seeing anyone who is primary school-age there - times and registration will be confirmed nearer the date. We have a BYE team coming to help us this year - loads of fun, singing and Bible stories!!
Thanks,
Phil
Whizz Kidz has been running 10 years longer than our church itself, establishing in 1997 as a summer children's club and running every year since, the songs, games, stories, activities and jokes continue to be a big hit with the children today.
We now use the name Whizz Kidz to cover all our primary school aged children's work, including our weekly Sunday School, special Easter or Christmas Treasure hunts, and occasional reunion parties. If you would like to know more about what is currently happening or coming up soon, please get in touch.
Our Whizz Kidz leaders are all passionate about Children and love to see them have fun, learn and grow.